they're still with me after all these years! hehehe... i guess you can consider this as scrapbooking back then? i'd cut out pictures and posters from Teeny Bop magazines and paste them all over these books. then i'd type out all my favourite songs from my favourite singer or band. remember

Duran Duran

,

Boy George

and

Madonna

? would listen to the song over and over again just to get the lyrics right! even bought a typewriter for the very reason to just type out all the lyrics..hehehe. so silly.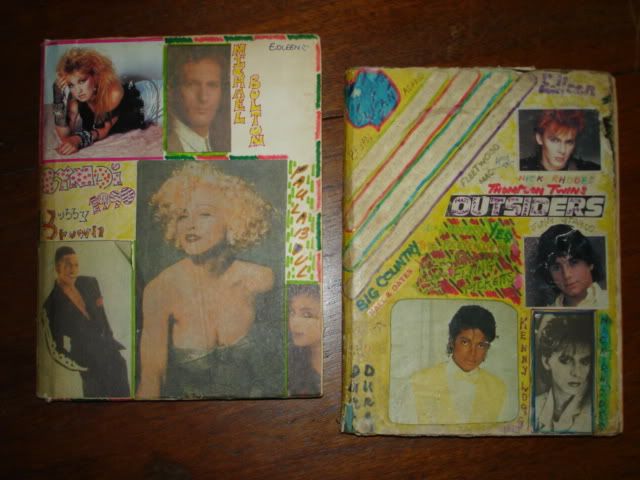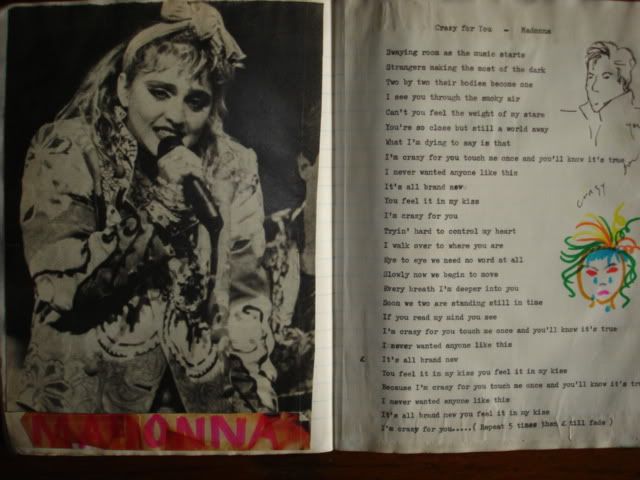 Oh My Favourite Movie and Still Is,

Pretty In Pink

:) Loved

Molly Ringwald

&

Andrew McCarthy

in that show. Fell in love with Andrew McCarthy at the same time too!